金卫林
发布时间:2022-06-23 15:42:00 阅读量:1139
---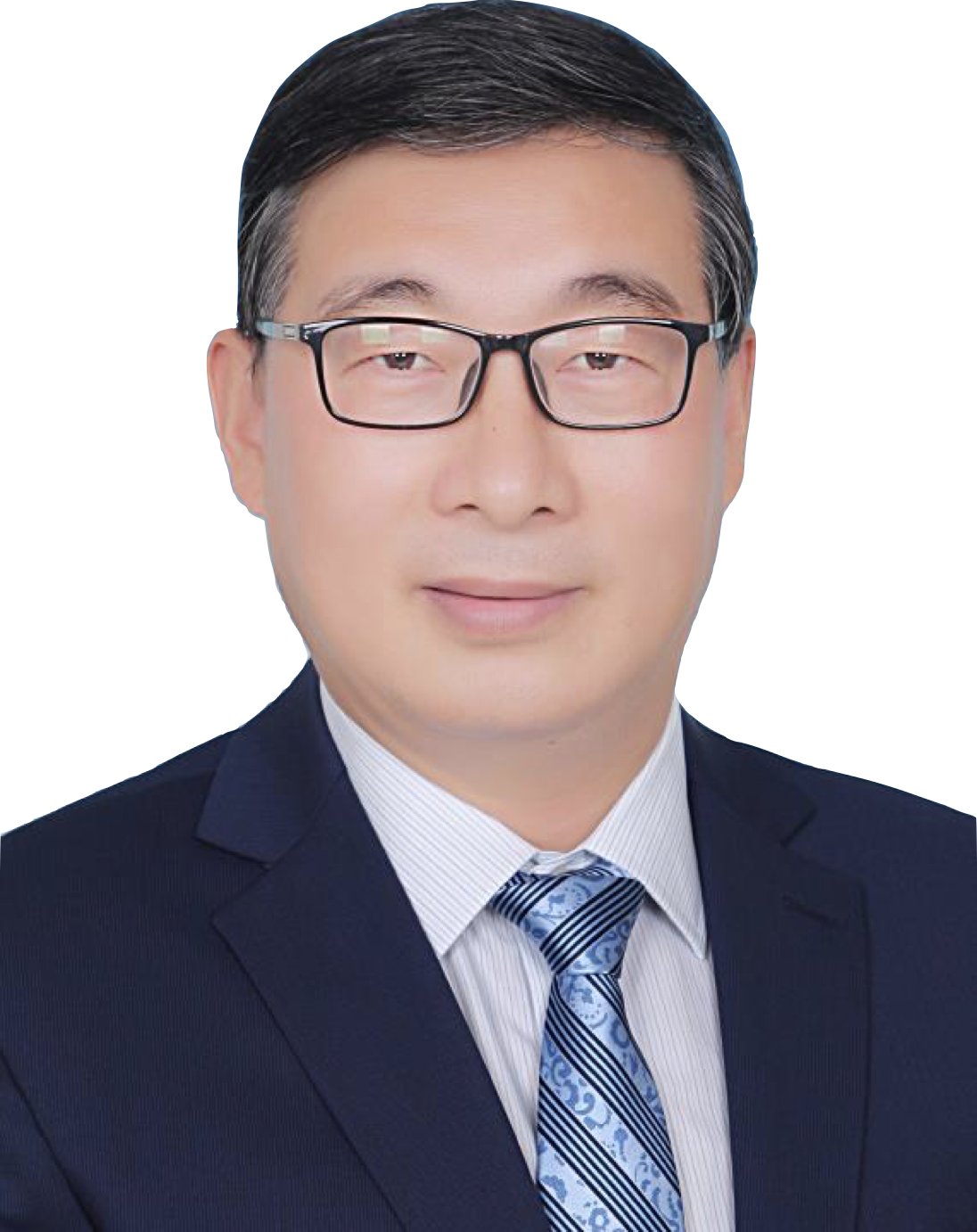 【基本情况】
金卫林,研究员/教授,执行主任,医学前沿创新研究中心,学术型博士研究生导师、学术型硕士研究生导师。
【学习经历】
1990.9—1994.07 武汉大学生物化学,学士
1998.9—2001.07 第四军医大学全军神经科学研究所神经生物学,硕士
2001.9—2004.07 第四军医大学全军神经科学研究所神经生物学,博士
【工作经历】
1994.07— 1998.08 第四军医大学全军神经科学研究所,助教
2004.08— 2005.12 第四军医大学全军神经科学研究所,讲师
2006.01— 2013.12 上海交通大学生命科学技术学院,副研究员
2014.01— 2021.01 上海交通大学电子信息与电气工程学院,副研究员
2021.02— 至今 兰州大学第一医院医学前沿创新研究中心,研究员/教授
【目前承担课程】
《医学科研方法》、《临床科学研究与管理》等。
【主要科研成果】
研究方向:1.肿瘤表观遗传学和老药新用;2.肿瘤神经生物学。
主持或参与科研项目:10项以内,有代表性即可。
1. 国家重点研发计划"纳米科技"重点专项:2017FYA0205300, 胃癌早期筛查与全病程监测的纳米技术及转化研究, 2018/01-2021/12, 3299万元, 学术骨干
2. 国家自然科学基金面上项目,81272801,Nogo-A介导氧化还原成瘾信号在恶性胶质瘤发生发展中的作用机制研究,2013/01-2016/12, 70万元,主持
3. 国家自然科学基金面上项目,31171033,精神发育迟滞候选基因MEGAP/srGAP3调控树突发育的双模态机制研究,2012/01—2015/12,65万元,主持
4. 国家自然科学基金面上项目,30970936,神经元Nogo剪接异构体对突起生长和细胞凋亡的双重调控作用及其机制研究,2010/01-2012/12,30万元,主持
5. 国家自然科学基金面上项目,30770671,nNos基因作为神经元细胞核Nogo-A蛋白的靶标研究,2008/01-2010/12,26万元,主持
发表主要论文或专著:
1. Xiaoyuan Mao*, Xuan Wang, Mingzhu Jin, Qin Li, Jining Jia, Menghuan Li, Honghao Zhou, Zhaoqian Liu*, Weilin Jin*, Yanli Zhao*, Zhong Luo*. Critical involvement of lysyl oxidase in seizure-induced neuronal damage through ERK-Alox5-dependent ferroptosis and its therapeutic implications. Acta Pharmaceutica Sinica B. 2022 May 10, https://doi.org/10.1016/j.apsb.2022.04.017.
2. Xiao-Yuan Mao*, Xi-Xi Yin, Qi-Wen Guan, Qin-Xuan Xia, Nan Yang, Hong-Hao Zhou, Zhao-Qian Liu*, Wei-Lin Jin*. Dietary nutrition for neurological disease therapy: Current status and future directions. Pharmacol Ther. 2021 Apr 23; 226:107861. doi: 10.1016/j.pharmthera.2021.107861.
3. Jin Ming-Zhu and Jin Wei-Lin*. The updated landscape of tumor microenvironment and drug repurposing. Signal Transduction and Targeted Therapy. 2020 Aug 25; 5, 166.
4. Zhao Jie, Li Bing, Ma Jianxiong, Jin Weilin, Ma Xinlong*. Photoactivatable RNA N6 -Methyladenosine Editing with CRISPR-Cas13. Small. 2020 Jul;16 (30).
5. Wang Hongxiang#, Xu Tao#, Huang Qilin#, Jin Weilin*, Chen Juxiang*. Immunotherapy for malignant glioma: Current status and future directions. Trends in Pharmacological Sciences. 2020 Jan 20; 41(2):123-138. Invited review.
6. Qiu Guan-Zhong#, Mao Xiao-Yuan#, Ma Yue#, Gao Xing-Chun, Wang Zhen, Jin Ming-Zhu, Sun Wei, Zou Yong-Xiang, Lin Jin, Fu Hua-Lin, Jin Wei-Lin*. Ubiquitin-specific protease 22 acts as an oncoprotein to maintain glioma malignancy through deubiquitinating B cell-specific Moloney murine leukemia virus integrationsite 1 for stabilization. Cancer Science. 2018 July; 109: 2199–2210.
7. Qiu Guang-Zhong#, Jin Ming-Zhu#, Dai Jin-Xiang#, Sun Wei, Feng Ji-Hong, Jin Wei-Lin*. Reprogramming of the tumor in the hypoxic niche: the emerging concept and associated therapeutic strategies. Trends Pharmacol Sci. 2017 August 20, 38 (8): 669-696. Feature review. 2019 Dec Cell Press Selections: Hypoxia in Cancer. Sponsor: Don Whitley Scientific and HypOxygen.
8. Gao Jie, Ma Yue, Fu Hua-Lin, Luo Qian, Wang Zhen, Xiao Yu-Huan, Yang Hao, Cui Da-Xiang and Jin Wei-Lin*. Non-catalytic roles for TET1 protein negatively regulating neuronal differentiation through srGAP3 in neuroblastoma cells. Protein Cell. 2016 May; 7(5):351-61.
9. Ding Mao-Hua#, Wang Zhen#, Jiang Lei#, Fu Hua-Lin, Gao Jie, Lin Xian-Bin, Zhang Chun-Lei, Liu Zhen-Yang, Shi Yi-Fei, Qiu Guan-Zhong, Ma Yue, Cui Da-Xiang, Hu Guo-Han*, Jin Wei-Lin*. The transducible TAT-RIZ1-PRprotein exerts histone methyltransferase activity and tumor-suppressive functions in human malignant meningiomas. Biomaterials. 2015 Jul; 56 (3): 165-178. IF:12.479
10. Yanyang Tu#, Xingchun Gao#, Gang Li #, Hualin Fu, Daxiang Cui, Hui Liu, Weilin Jin*, Yongsheng Zhang *. MicroRNA-218 Inhibits Glioma Invasion, Migration, Proliferation and Cancer Stem-like Cell Self-renewal by Targeting the Polycomb Group Gene Bmi1. Cancer Res. 2013; 73(19); 6046–6055.
【社会兼职和社会服务】
1. 中国微循环协会转化医学专业委员会常委;中国抗癌协会整合肿瘤学专业委员会委员、纳米肿瘤学专业委员会青年委员;中国神经科学学会会员;
2. 国家自然科学基金委通讯评审专家;
3. 国际 Cancer Epigenetics Society 学会成员;
4. 英国 The Brain Tumour Charity 基金会国际评审专家;
5. 法国 post-doc fellowship application 国际评审专家 ;
6. 新西兰肿瘤协会 (the Cancer Society of New Zealand) 基金国际评审专家等;
7. 担任Technology in Cancer Research & Treatment (IF 3.339) 、Advanced Biology (IF 4.048)等多个杂志编委;
8. 受邀Nature Biotechnology (IF 54.908)、Signal Transduction and Targeted Therapy (IF 18.187)、 Biomaterials (IF 12.479) 和Molecular Therapy (IF 11.454) 等几十种SCI杂志的评审人。
【联系方式】
办公电话:8356315。
E-mail:ldyy_jinwl@lzu.edu.cn